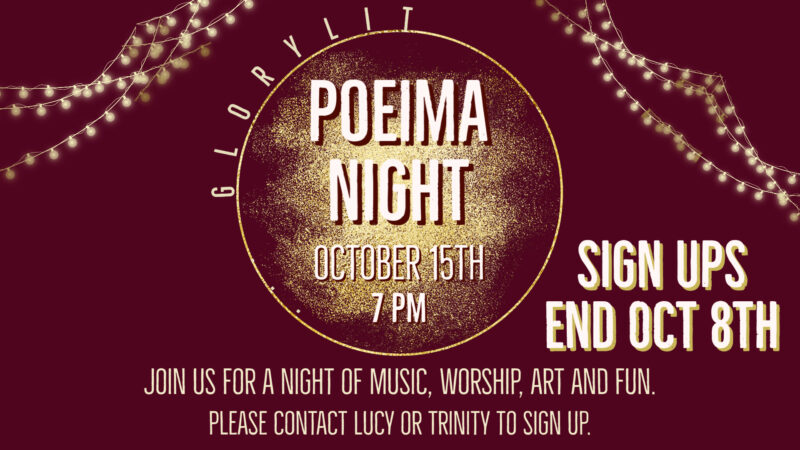 Friday, October 15th we will be having our first GloryLit Poiema Night.
This will be an opportunity for our body to share original artwork in any form.  If you would like to display or play something for that evening, please contact Trinity Silva (Form is Below) by Friday October 8th to sign up.
Everyone is invited to join us on the Friday evening of the event in the High School Room.  Come enjoy the gifting and creativity of our brothers and sisters as they offer their gifts and talents to the Lord. 
Poeima Night Contact Trinity Silva: