As it became evident that we may be asked to shelter-at-home because of the coronavirus, and that we would have a season of not being able to meet together as a church body, Pastor Mark wanted to come alongside parents and encourage them to strategically take this time to help their children grow in their knowledge of God's word.   So he got to work and recorded over 40 fun and engaging biblically-centered children's videos (each averaging from 5-10 minutes long).
Bible Time: Verse by Verse
BibleTime Verse by Verse: semi-dramatized expository teachings from the Gospel of Mark that discover the exciting and beautiful life of Jesus.
Bible Time: Various Teachings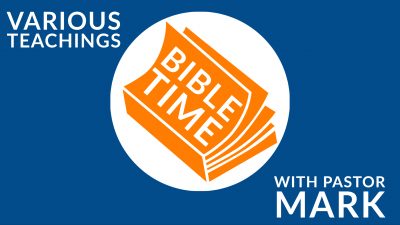 BibleTime: Expository Teachings, Narrated Bible Stories & Object Lessons that help children better understand biblical truths.
Art with Pastor Mark
Art with Pastor Mark videos: Fun and engaging step by step drawing videos inspired by biblical themes and topics.