Our Scheduled Live Broadcasts
8:30 am- Sunday Morning 1st Service

10:45 am Sunday Morning 2nd Service

6:00 pm Sunday Night Service

6:30 pm- Wednesday Night Ladies Study




         
View our archive of previous live broadcasts at our Livestream account page.
These archives include the worship music portion of our services. You may also create a free account at Livestream.com and be notified by the Livestream app or email when we are live.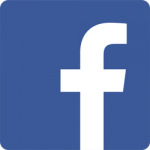 We also stream live from our Facebook Page
If you are experiencing streaming issues buffering, try reloading the page (Hit F5).