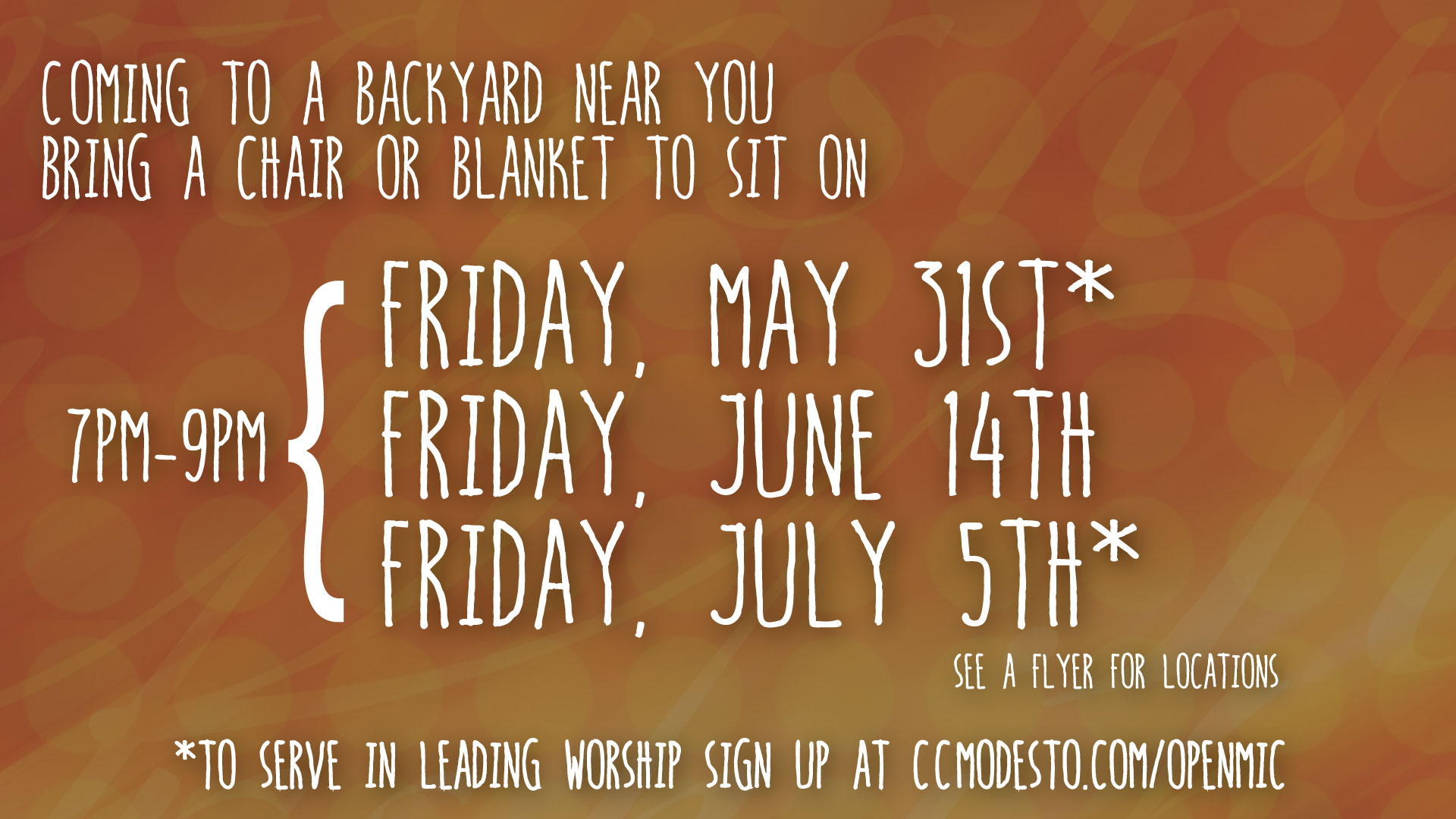 Our GloryLit Worship Nights are outdoor nights of praise.  Each will be an opportunity to gather and share in a sweet night of creative praise and worship.  We are desiring to exalt God and give Him glory as we lift up His name together. If you want to lead worship musically or in another creative way at our Friday, July 5th Worship Night click here to sign up.
Each night will be in the backyard of a different home, so see a flyer for the specific location.  Please bring blankets or chairs to sit on and come ready to worship.  We hope to see you there!
Please contact Lucy Abbey at labbey@ccmodesto.com if you have questions or would like more information.